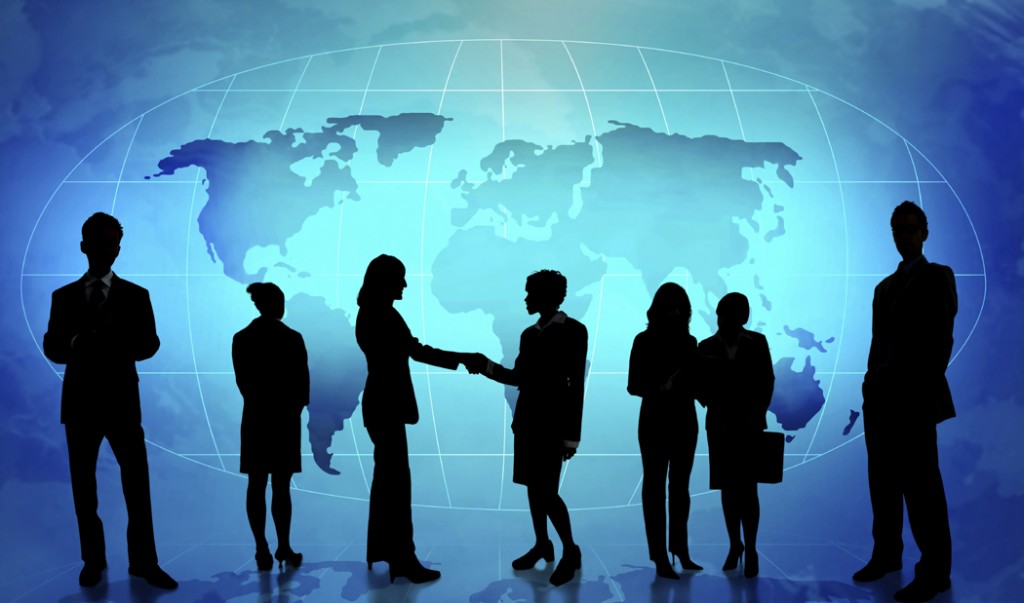 International Conferences Best Practices
In international conferences people get together around a common theme such as environmental sustainability, water management or nuclear programs. But participants from different countries may have divergent views on the meaning of the topic, the desired outcome of the conference or on the set-up of the conference as such. In creating international networks of experts and government officials the key factor is the ability to connect with other cultures and to align on a common goal and understanding.
Before embarking on the logistical nightmare of hosting an international conference, it is sound practice to check beforehand what the stakes and expectations of the delegations are and to construct the program accordingly. From my experiences I would like to share some factors that should be taken into account.
How to define success? 
Many international conferences have detailed agenda's covering many more subjects. The outcome can vary from a joint declaration (minimum outcome) to mutual agreements (maximum outcome) whereby parties conform to new regulations or start new collaborations.
For some delegations the success of the conference is measured by tangible results in the form of agreements and actions. Some cultures, such as the Dutch, German or American, are primarily content-driven. Sharing information and insights, logical reasoning and action plans, are the key drivers of the conference.
For others, the mere presence and weight of high level delegations from all over the world talking about important topics is a result in and by itself. For cultures like the Arabs or Russians, it is not what is said but who said it that really counts. Only the words of very senior officials are to be taken seriously.
Obviously in the end you need people to agree on the subject-matter and on a common approach. But do you focus first and foremost on agreeing on the content or on connecting and creating an understanding with the people involved? It all depends on who is involved and on a program that allows for diverse approaches.
Content or contacts
Oftentimes the host country sets the stage for how the conference is organized. I vividly recall my participation to a European Conference hosted by an Italian government body where all delegates were invited to a luxury resort and everyone could enjoy the local Sardinian atmosphere and food. The agenda was not kept very strictly and contained merely some formalities. At the time, I thought bad about this practice not considering the idea that my Italian hosts were doing their utmost to be a good host and make me feel as an important guest to them. Nowadays I would be more appreciative of their efforts and while doing so I would probably engage in an interesting conversation about relevant topics at the dinner table in stead of at the conference room.
Still, the main challenge in any gathering is to get all delegates engaged in the conference. The program of the conference should be attractive to rational and relational cultures alike.
Plenary or break-out sessions; spice up the conference…
In many international conferences people dread listening to speeches and presentations that seem to never end. But in some Asian countries that is not considered much of an issue; you don't need to listen. Speeches are well-prepared formal statements and not open for debate or active participation by the audience. The information can be found in conference papers for references. In contrast, American speakers tend to be great presenters and as a result attract more attention for their subject-matter and ideas.
Plenary sessions are increasingly reserved for formal speeches and sharing general findings and conclusions. This is a little disappointing since plenary sessions are the perfect stage for ceremonies and celebrations; they bring people together and bind them to the mission of the conference. The presence of VIP's and media attention can contribute to the weight of the conference.
Most countries resort to break-out sessions and smaller seminars that contain more interactive possibilities for discussion and Q&A. As a way to innovate these conferences and make them more dynamic, some countries  have introduced new program elements such as a speed-dating session at the start of a conference. Although I wholeheartedly agree that we can and should spice up these conferences, we must not forget that all participants should feel comfortable in joining and speed-dating as such is not a great opener for many Asians and Eastern Europeans who first need to settle down and get a broader picture.
Formal or informal gatherings
In addition to the agenda and formal program of the conference, informal contacts and meetings are essential elements for realizing a successful network and thus conference outcome. As a rule of thumb leave plenty of room for coffee breaks, lunches and dinners. Also, one could consider starting the conference with an informal gathering such as a cultural event and a cocktail/dinner enabling delegates to already get to know each other (slow-dating..). But make sure this is part of the official program. It shows good hospitality and warms up the participants for a successful conference.
Form does matter
Nowadays most countries can not show their hospitality in over-the-top luxurious ways that may have been more common before. Government officials have to account for their expenses abroad and the public eye is critical. A host country can show respect by providing for good quality accommodation, special venues and tailored catering (taking into account dietary requirements and serving local specialities) during the stay of foreign guests. And by welcoming delegates in every location: upon arrival, by national flags, information boards and individual goody bags.
Maybe the best proof of a successful international conference is a closely knit network of delegates and the planning of the next one.