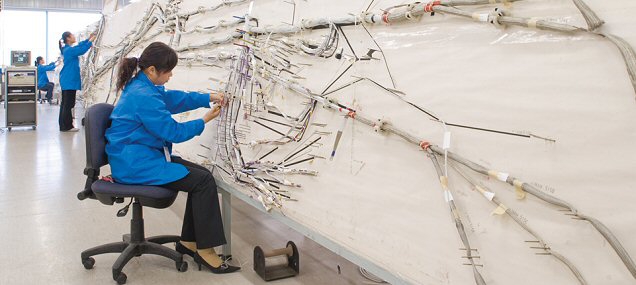 Best Management Practices in China – the case of Fokker Elmo
Fokker Elmo China has been nominated as Best Global Supplier 2013 by its key customer. The company has got the highest score ever rewarded to their suppliers in Asia. The operational excellence of the company is indicative of a best in class management style combining Dutch and Chinese values and working methods.
Fokker Elmo (FE) China assembles the wiring harnesses of various key airplane Manufacturers. The company has grown into 800 employees and expects further growth in the coming years. The Dutch-Chinese management team includes three Dutch managers including the General Manager.
A shared company culture
FE management invested heavily in HR over the years, in retaining policies as well as in the development of management and communication skills and a shared company culture. It has acknowledged the importance of blending the Dutch and Chinese culture into a corporate setting.
A mixture of Dutch collaborative and integrated thinking with Chinese competitive and group thinking is visible at the work floor. The assembly lines are set-up per customer.  At each assembly line the operating teams strive for fast and flawless results that are monitored at public performance boards. Continuous improvement is being encouraged by given teams the opportunity to make changes in the workspace that allow for easier access to parts and tools.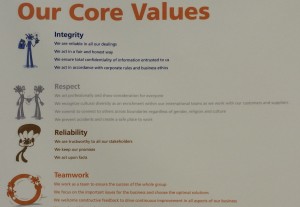 By personalising every team, its members and their tasks, the team and individual responsibilities become clearly visible to anyone. The company values, including respect and teamwork, are up on each wall in the assembly hall as well as the meeting and training facilities. Making company policies and values visible and tangible is a very effective strategy in every work environment, but especially in the Chinese culture.
 Communicating with westerners
Taking initiative and responsibility, or risks, is not something that Chinese employees are used to and feel comfortable with. To be able to adjust to such western management principles, the FE management has developed in-house training programs for communicating effectively with westerners, and specifically with the Dutch who are known for their direct communication styles and who have no concept of face-saving. The training enables local staff to recognise these cross-cultural aspects and respond appropriately.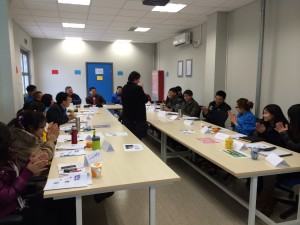 Over the years, Chinese employees have become much more at ease with the Dutch management style. In return, Dutch managers know how to motivate their Chinese staff successfully, including regular celebrations together with their families. In this way, the company has turned into a best practice of a joint Dutch-Chinese managed production facility.