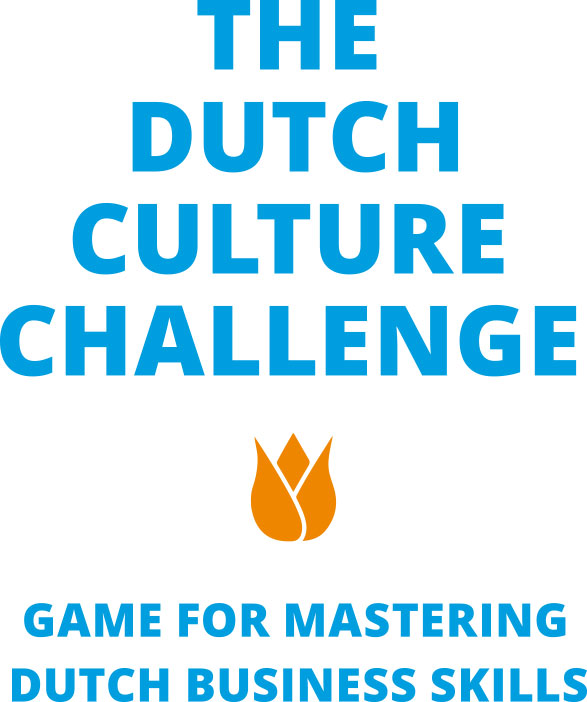 Online workshop Dutch Culture Challenge, 29 October 2020
Welcome to the Netherlands! How to realise a successul stay and connect with the Dutch properly? This fun and highly interactive online workshop will provide key insights into the Dutch mindset and dealing with the Dutch in real life work situations. You will come to understand why the Dutch can be direct in their communication styles and how you can best interact and team up with them. Or why the Dutch have a lot of rules whilst disregarding rules when they see fit.
For whom?
Expats and professionals from any nationality but the Dutch, who arrived in the last 0-24 months.
Team Up
In this gamified workshop you will work in teams of maximum 4 people. In three rounds you will acquire knowledge that you need to put to the test. Teams can win or lose (virtual) euros needed to grow their business in the Netherlands.
Costs
Subscription to this event is open for a maximum of 15 persons. The participation fee is €199 per person or €450 for a team of 3 persons.
Are you up for a fun and insightful event that will really help you in your work and business development? For more information about the Dutch Culture Challenge and registration, click here!